Personal Background
Dr rer. nat. Jaime Guardiola
Dr rer. nat. Jaime Guardiola has over 35 years of industrial experience in the areas of production, development, approval, quality control and quality management. He gained his experience at Salvia/Boehringer Mannheim (later Clintec – a Baxter USA /Nestlé Schweiz Joint Venture) and at B. Braun Melsungen AG in Melsungen, where his last position was production manager in the main plant.
Between 2001 and 2010 Dr Jaime Guardiola has been the technical director in the combined companies of aligna AG (formerly PlasmaSelect AG), where he was in charge of all pharmaceutical matters, as Qualified Person, QPPV and other RA responsibilities, also some years as Managing Director of the subsidiary company TheraSelect GmbH.
From 2011 until his official retirement end of 2014 he was employed at AlleMan Pharma GmbH bearing practically the same responsibilities as in the former company.
Since begin of 2015 he is fully dedicated to the consultancy involved in such activities like interim management, external QP, planning of production lines, project management and performing audits for pharmaceutical companies as subcontracted service.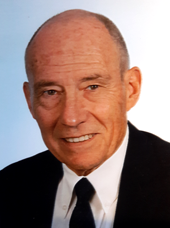 Dr Guardiola's business activities and projects which he has managed include:
the development of product families ready to be approved – some of which are patented,
development and management of a regulatory organisation in Central Europe for pharmaceutical products, medical devices and dietary foods,
conception and planning of complete production lines,
relocation of production – sometimes whole factories within the EU and to India,
supervision of production as a subcontractor in purchasing and sales,
direction of several plants in an affiliated group,
taking over of production plants, restructuring, new investments,
production-related and regulatory corporate combinations and integration projects
Due to such a wide variety of activities and projects, Dr Guardiola is an expert in all aspects of project management.
He has published several articles in the area "Quality and Efficiency" and held seminars on this subject.
He has been member of the DIN committee for medicine (German Standards Institute) for many years.